Air Freight Shipping from China to Philippines
Air Freight Shipping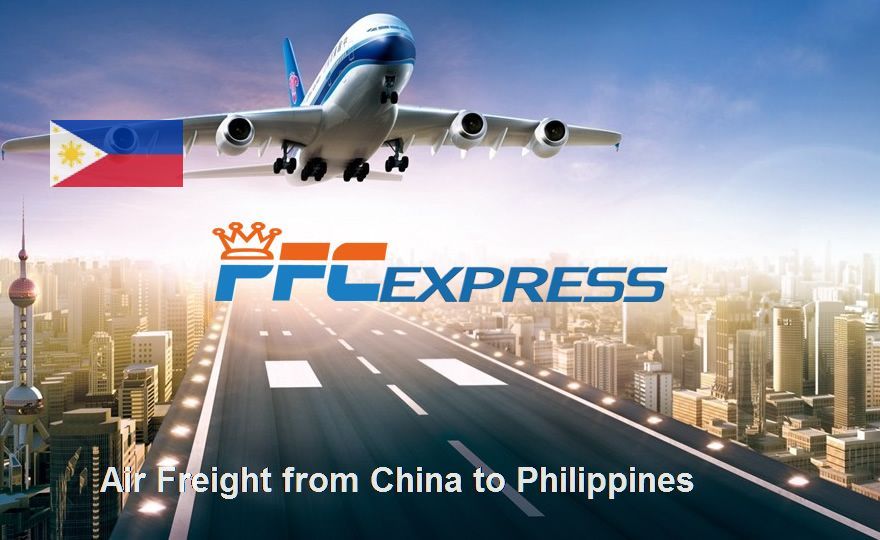 Departure airport:SZX/Shenzhen |
Destination airport:MNL |
airline:B7 | CI |
Air service from China to Philippines
Air freight from China to Philippines cost
China to Philippines air freight price list
PFC Express is committed to providing customers with professional, high-quality, and efficient air shipping services from China to Philippines.
Founded in 2012, PFC Express is a comprehensive international logistics company engaged in international logistics, cross-border supply chain, and cross-border e-commerce services. The company owns major high-quality international air transportation resources in Guangzhou, Shenzhen, Shanghai and Hong Kong, and can provide professional and efficient air shipping services from China to Philippines for Philippines trading companies and Philippines e-commerce companies.
Our service advantage
SAVE TIME
Take advantage of the fastest flight from China to Philippines to deliver your goods quickly
SAVE MONEY
Single billing for the whole journey, free of all miscellaneous fees, only freight + tax
Trouble-free
Only need to provide invoice, packing list (including product name, material, purpose, weight, size, quantity)
24-HOUR SERVICE
24-hour service, we are always ready for your Philippines air freight shipments.
China to Philippines air freight price list
Air Freight Price List
Update time:2023-11-01
Departure airport
Destination airport
Airline
Flight
Time
≥45KG
≥100KG
≥300KG
≥500KG
≥1000KG
SZX/Shenzhen
Manila Ninoy Aquino International Airport
B7
≈4-5day
¥46.5
¥20
¥19
¥17.5
¥16.5
SZX/Shenzhen
Manila Ninoy Aquino International Airport
B7
≈4-5day
¥46.5
¥20
¥19
¥17.5
¥16.5
SZX/Shenzhen
Manila Ninoy Aquino International Airport
CI
1/3/4/5/7
≈4-5day
¥33.5
¥18
¥17
¥15.5
¥14.5
Remarks
The above China-Philippines international air freight quotation and shipping time are for reference only. For accurate quotation, please refer to the actual quotation of PFC express customer service!
PFC Express offers services to all companies seeking shipping quotes between China and Philippines including parcels pallets and online orders.
For a shipping quote from China, please provide the info below:
Your company name and contact details
Ship from Address
Ship To Address
Weight and dimensions of each piece
Item(s) being sent
Value
For a quote for shipping online orders, regular volumes and logistics support, provide details including shipping volume, item(s) being shipped, average value and weight of each parcel. The more details the better :).
Why choose PFC Express to ship my goods to Philippines?
Why choose PFC
You should seriously consider shipping your goods via air freight if any of the following apply:

Your cargo is fragile or has a short shelf-life.
Your goods are required urgently in Philippines.
Your consignment is small, including just a few pallets of goods.
Your recipient in Philippines is situated closer to an international airport than a seaport.
Your cargo is valuable and will benefit from the tight security measures taken by airlines and airport operators.
AIR FREIGHT Speed
Air cargo is indeed very quick and under five days you're sure to get your shipment.
Sea freight is rather slower compared to air freight and you are expected to receive your cargo for over a month.
Reliability
It cost more to transport your goods via air freight compared with other shipping, but it will guarantee that your cargo arrives safely and in good time.
Security
The chances for your package been stolen via air shipping is low. This is an issue that influences sea shipping although this has been on the decrease in the past.
Air Freight From China to Philippines Process
Air Freight Process
Air Freight from China to Philippines includes a load of packages and commodities via aircraft. An air vehicle could be commercial or charter. Transportation by air vehicles provides shipments an easier way to anywhere in the world. The method of air freight is utilized in connection with other shipping systems such as rail, sea and has since become generally used as one of the most effective transportation choices in exporting and importing in the 21st century.
The air transport industry has developed regularly over the past decades and recognized as an expert and quicker way of carrying products. The process of freight forwarder needs many necessary steps taken by the freight forwarder and air transport. So in this part, we show guidelines on how the process of air cargo is carried out daily.
There are 4 important steps in the shipping process. No air freight from China to Philippines is done without these 4 and if they do, you probably choose the wrong company. As a result, be sure to read these 4 before handing your goods over to others.
1. Gathering the Shipment
Assembling goods for customers and adjusting the packing materials and the packing list is necessary. It is important to know that it is not possible to transport goods without packaging and arrange them. And the materials in the package must be an array. Once the shipment is assembled we can move onto the next step.
2. Truck part
After the packing step, your goods will be shipped to the truck section to transfer to the airport. No need to worry, companies have selected the best trucks for Air freight to Philippines and your supplies are completely safe. Just remember to get your shipping insurance.
3. Transport document
This part is so essential and important. Documents are prepared for you by the shipping company. These documents contain information about goods, payments, shipping times and other things that you should always keep. Remember, these documents serve as evidence for you. If there is a problem with the goods you can follow up on the received documents and review your goods. As a result, be sure to ask for documents after the goods are delivered to the company.
4. Arrival of goods
In this section, your goods will fly to the air and as soon as they arrive at the destination airport, they will go to the special warehouse. After going through some steps and checking, the customer can pick up the goods from the warehouse.
Remark : If you have one of the following item, you should check directly with our PFC server.
Some of those items are restricted or even totally prohibited, it is important to avoid such shipment to prevent from troubles.
Drug Contraband
Explosives
Biohazard
Chemicals
Corrosive
Counterfeit
Ivory
Batteries
Flammable
Firearms
Drugs
Counterfeit Notes
Poison
Pornography
Knife
Tobacco
Gambling
Hazardous